Executive Lounge Meeting Rooms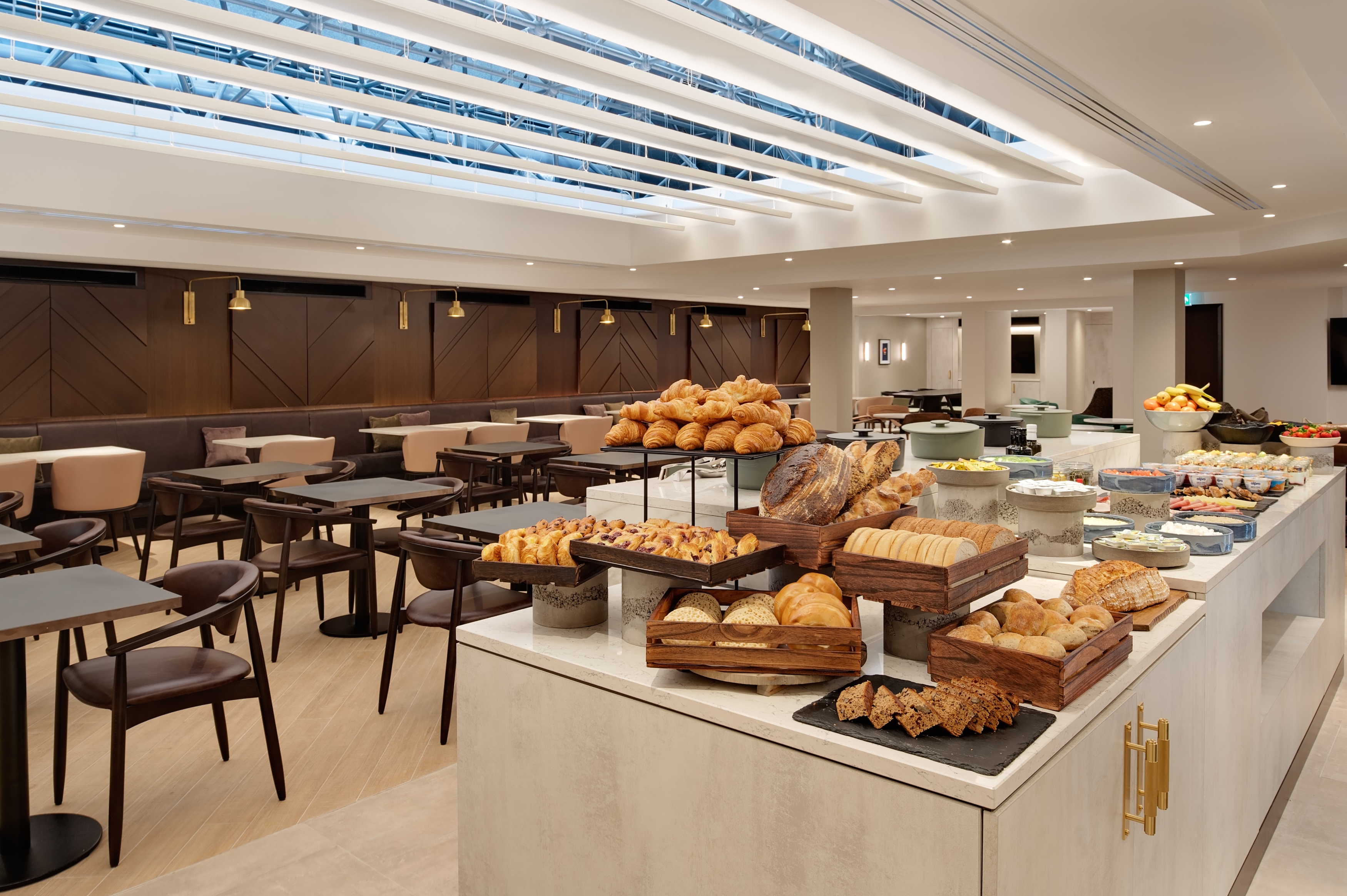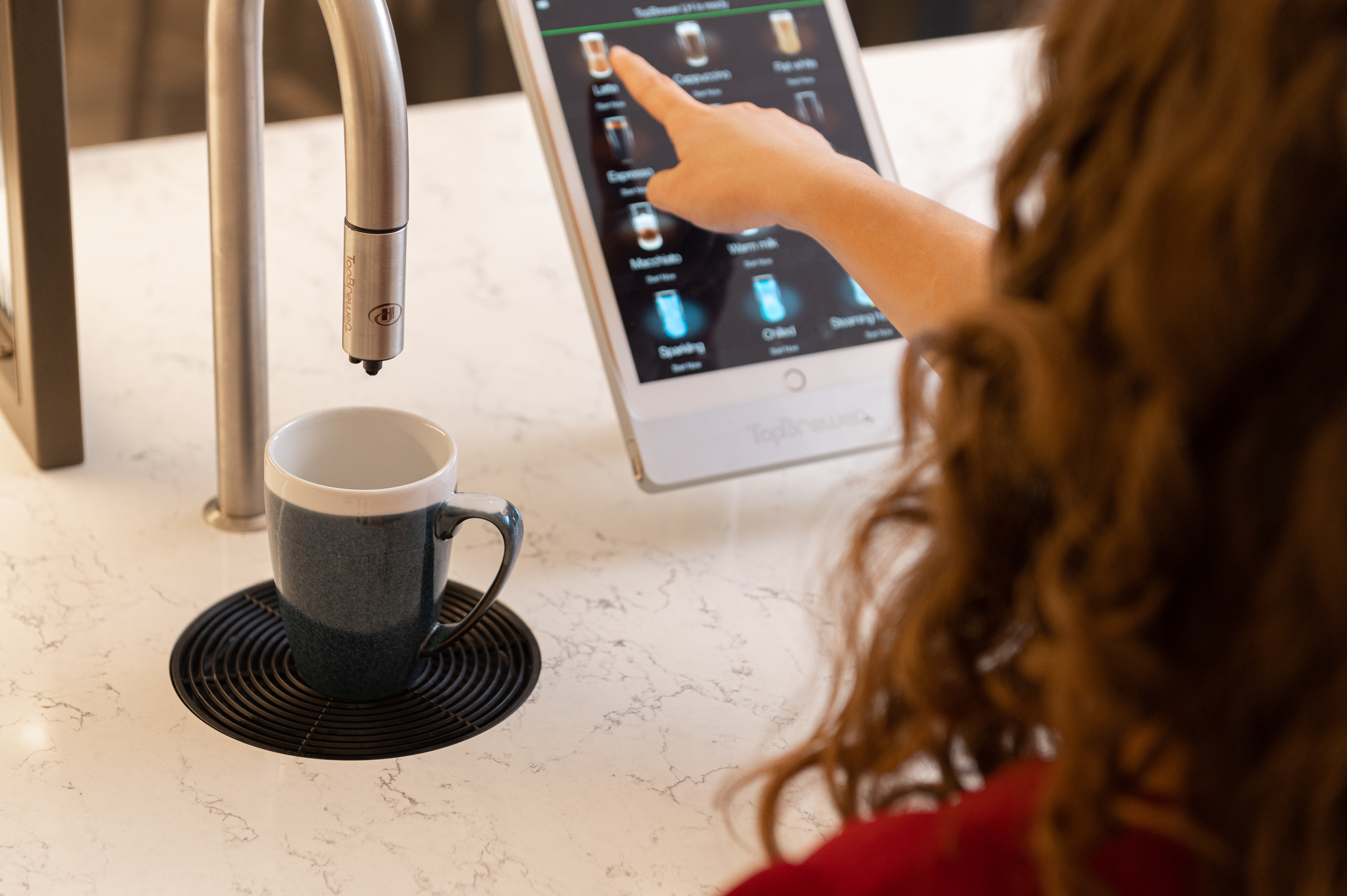 Check this out! The Executive Lounge has settled well to its new home. It got an upgrade with additional space, all 302 square metres of it and three meeting rooms. With design inspiration from Brick Lane's hip aesthetic, the three dedicated meetings rooms all hold capacity for up to 15 guests.
The stunning open ceiling is the perfect feature to illuminate your next event.
We all love cool technology, and we all love coffee. So, meet the latest in coffee tech. The Executive Lounge is kitted out with the latest and greatest state-of-the-art coffee machines to make sure you're fuelled and ready for your next meeting.
And, better still, through a mobile app, the machine will remember your coffee for the next time you visit. And the time after, and the time after that…
Key Features
Three meeting rooms
Capacity for up to 30 guests
Located in the exclusive Executive Lounge
Coffee and tea stations all day
East London inspired design
All three meeting rooms 33 square metres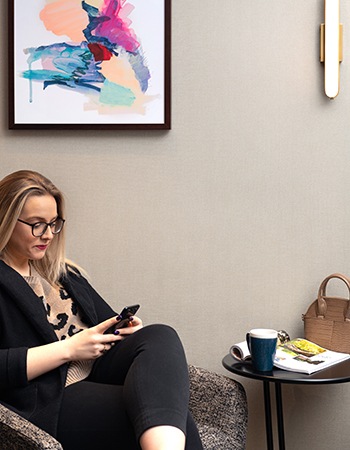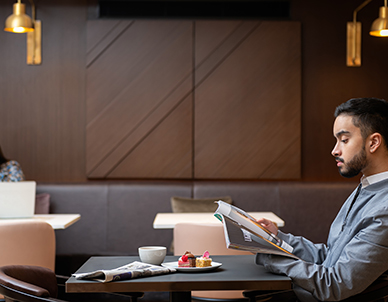 | Room Name | Theatre | Classroom | Cabaret | Rounds of 10 | Banqueting Long | Buffet | Reception | U-Shape | Boardroom | Dimensions (m) | Square Metres | Dimensions | Square Foot | Social Distance 2m Standing | Social Distance 1m Standing |
| --- | --- | --- | --- | --- | --- | --- | --- | --- | --- | --- | --- | --- | --- | --- | --- |
| Executive Lounge Total | - | - | - | - | - | - | - | - | - | 16.3 x 15.4 | 302 | 53'4 x x50'5 | 991 | - | - |
| Executive Lounge Excluding Meeting room | - | - | - | - | - | - | - | - | - | 8.7 x 15.4 | 205 | 28'5 x 50'5 | 673 | - | - |
| Executive Lounge Room 1 Executive Meeting Room 1 | - | - | - | - | - | - | - | - | 15 | 7.4 x 4.3 | 32.8 | 24'2 x 14'1 | 108 | 10 | 12 |
| Executive Lounge Room 2 Executive Meeting Room 2 | - | - | - | - | - | - | - | - | 15 | 7.4 x 4.3 | 32.8 | 24'2 x 14'1 | 108 | 10 | 12 |
| Executive Lounge Room 3 Executive Meeting Room 3 | - | - | - | - | - | - | - | - | 15 | 5.4 x 5.7 | 31.5 | 17'7 x 18'7 | 103 | 10 | 12 |
| | | | | | | | | | | | | | | | |
Scroll