Hoxton Lounge &
Hoxton Meeting Room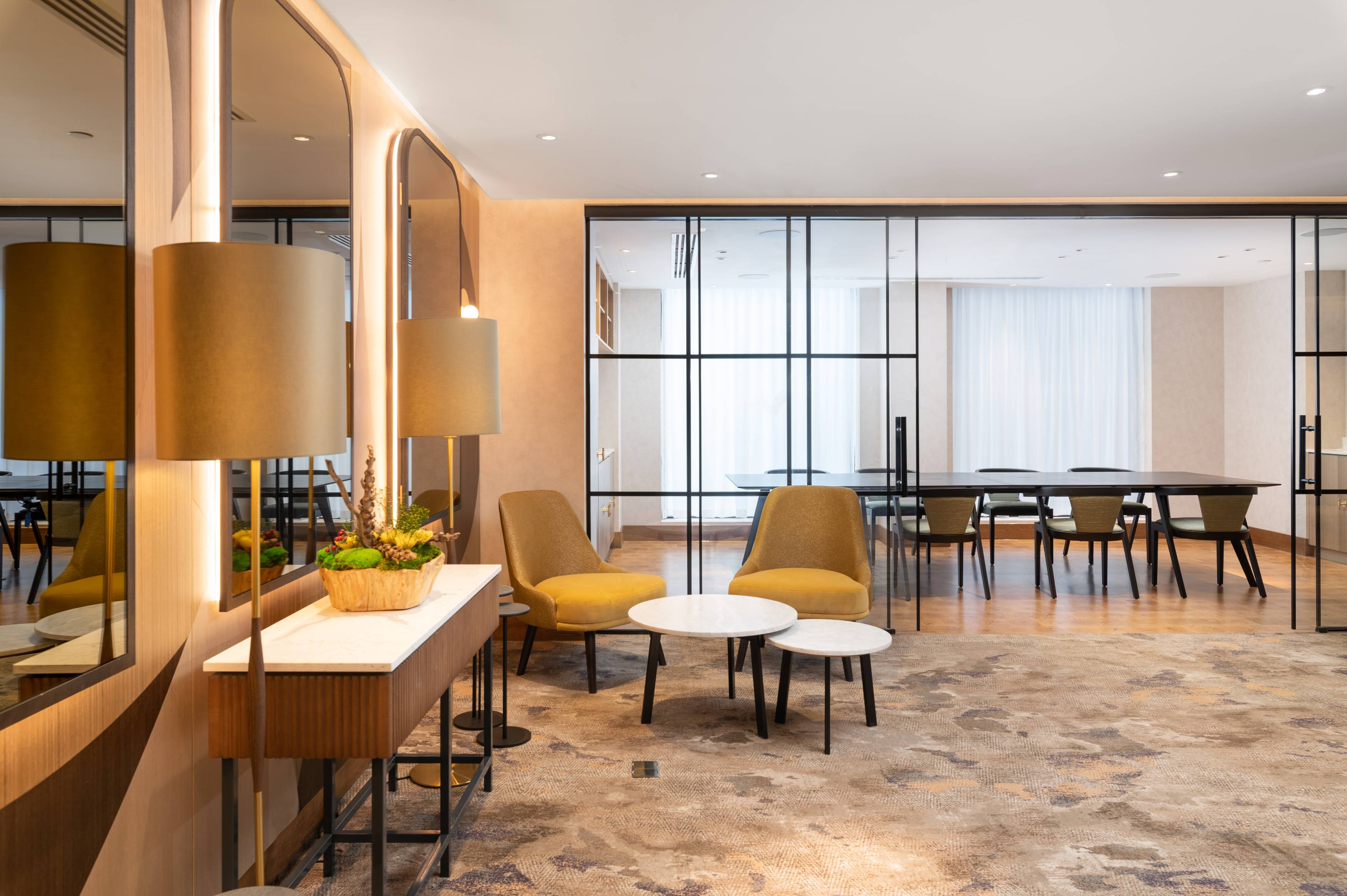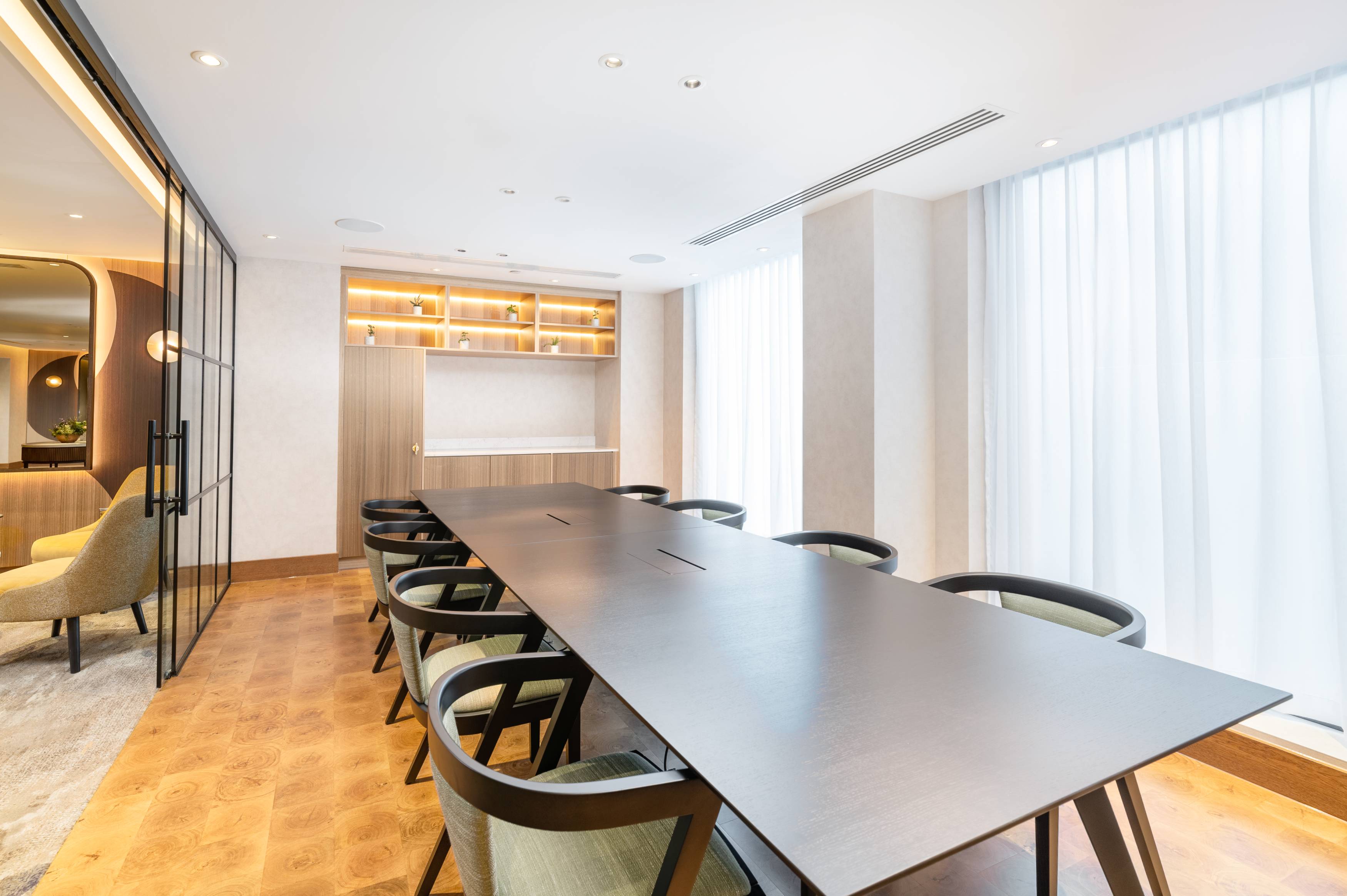 You know that feeling you get when you've been sat in the same meeting room, looking at the same four blank walls all day.
It doesn't have to be that way! Introducing the Hoxton Lounge, ta-dah, the East London inspired, design-led hideout that oozes urban energy to get those creative juices really flowing.
Logistically, The Hoxton Lounge & Meeting Room couldn't be better. Located next to the Lobby, the meeting room has space for up to ten and is just a few steps away from our striking new Bow Bar. Imagine this, creative catch-ups in the day followed by a drink, or two, in the destination bar. Sounds dreamy right, make sure you read about Bow Bar before you leave!
Key Features
85 square metres
Opposite Bow Bar
Creative space environment
Capacity for 10 guests
Close to the main lobby
East London inspired design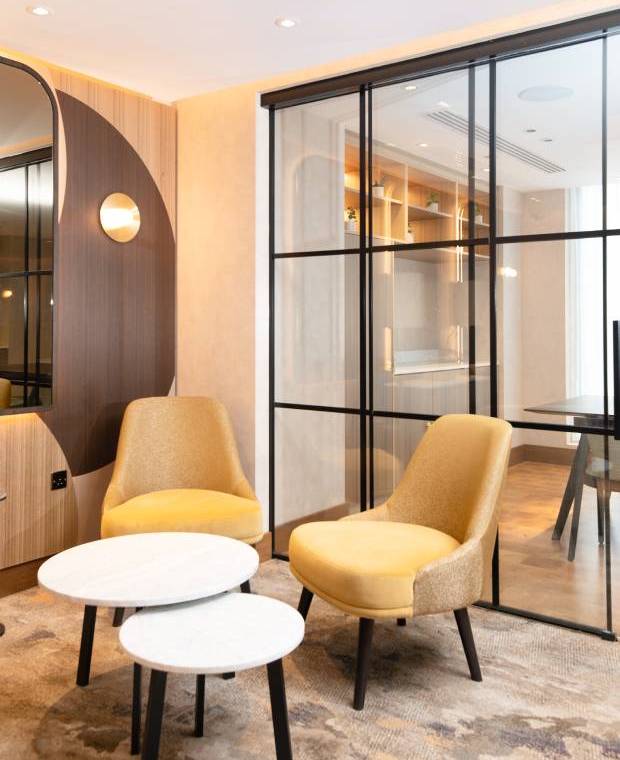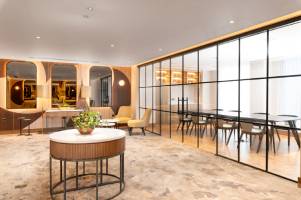 Room Name
Theatre
Classroom
Cabaret
Rounds of 10
Banqueting Long
Buffet
Reception
U-Shape
Boardroom
Dimensions (m)
Square Metres
Dimensions
Square Foot
Social Distance 2m Standing
Social Distance 1m Standing
Hoxton Lounge & Meeting room
-
-
-
-
-
-
-
-
-
-
85.3
-
280
-
-
Hoxton Lounge
-
-
-
-
-
-
-
-
-
-
60.8
-
199
19
30
Hoxton Meeting Room
-
-
-
-
-
-
-
-
10
3.6 x 7 24.5
11'8 x 22'9
80
8
12
Scroll